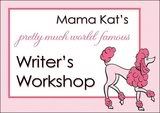 Let me start off by giving you a friendly reminder that this is my blog and I write about whatever I want. So if I can write about pooping in the potty because well.. you aren't a mommy blogger until you do. Then I can also right about Aunt Flo. You know that one family member who visits monthly and you wish she could go away without meaning you are pregnant.
When she visits me she is a nasty little b*tch. I can barely move for minimum the first day. It's awful. My entire life the first day of her visit was always a day I called in sick. She is always on time to a tee. Tobei tells me when she is coming. How funny is that. Oh yeah this is about it happened at work, here we go with the story before I get side tracked again.
I was working in a rather small office. There were only 2 of us that worked in the office full time. Then there were the guys who worked on the road and would sometime be in the office. The two of us who were in the office full time were the only females that worked at this place. The manager was usually on the road. Him and I were good friends as well. Even he started to remember when my Aunt would be showing her ugly face.
So one day as I am about to leave for the day (it's a Tuesday) my manager says to me "So see you Thursday". I'm like "What do you mean Thursday, tomorrow is Wednesday" and he reminds me that my Aunt is coming to visit tomorrow. A little embarassed here I tell him no I will be in tomorrow. Sure enough I wake up the next morning and the b*tch is here. I am not going to accept the fact that my manager called it so I went to work anyways.
Around 10 that morning I am sitting curled in a ball in the bathroom balling my eyes out. I am in so much pain. My manager notices I have been in there for awhile so he knocks on the door and I tell him to go away. Of course he doesn't listen and comes in and sees me like this. Well holy crap we have an emergency on our hands. Thank god they were all married and knew how to deal with this crap. My manager gets on the phone with another guy (also married) who is on the way back to the office and tells him to stop and pick up ibuprofen and get here quickly. He arrives with the drugs and the two of them help me out to the van. They drive me home and get me tucked into bed. I kindly get told to never come to work again on the first day and to feel better soon and they leave.
Needless to say I took their advice and stayed home from now on when they told me to take the next day off  to spend with my Aunt.